Out of all the heads in the last 13 years that still peak intrest has to be the Vortec . Out of all the heads produced from GM in the last 40 years for the small block chevy the Vortec "First Generation " style went out with a BANG.... leaving a major influance on the rest of the after market with its GM engineered trait " Centered Sparkplug " location. Take a look at how many current manufactures have production heads " Vortec Style" ....Everybody!! Moving the plug into the chamber has its benefits on the Street / Strip and most definatly Circle Track , but not an ALL OUT Drag Race Head. And What about the SWIRL ..........this is the first head produced with a noticable " Purpose Build Reduction in Swirl " What Do GM Engineers know that we don't ????????????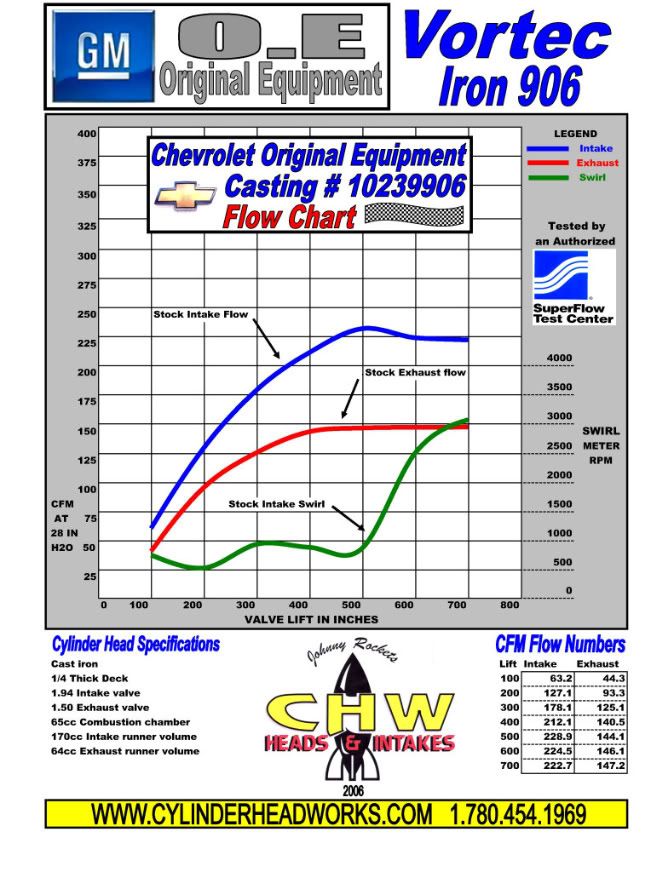 Originally back in the late 90s alot of head porters had problems Understanding What was going on, the old 462, 292 porting styles didn't work......the Vortec has an Overshoot Short Turn and the Swirl thing not understood. Here's a flow chart from the last GM 906 I ported.....the flow numbers are average but in my OPINION The casting Thickness is way more important for engine relability in service than awsome flow numbers.....the casting are too thin to begin with!!!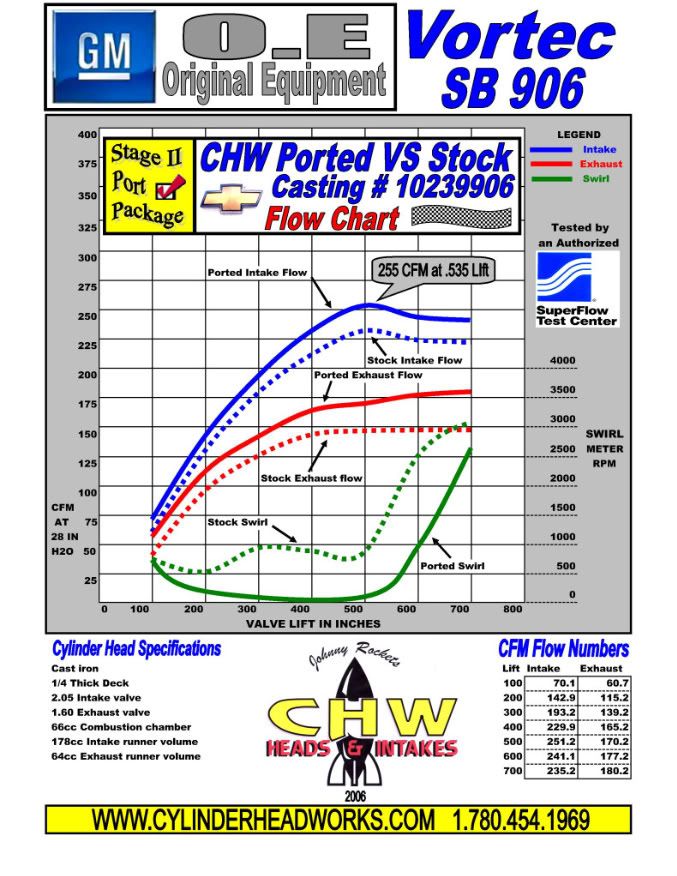 The above Head was build for a B Sprint Car with valve spring rules ...........its getting late bed time .
John Yelich