Hello Everyone i am new to this forum my name is Jimmy and i am from Greece. Lately i stumbled upon a strange issue and i would like to think what you experienced guys think about the issue. The engine is a Honda 1.8 litre , 12.7 CR. The Cam is 265@1mm for Both I/E , 12mm Lift Int. 11.5mm Lift exh. Exhaust opens at 55Degrees BBDC.
The Engine was built for track racing and last dyno figures where 230hp@9000rpm tuned at 12.5AFR. The Header on the dyno was a 4-1 1.77 diameter 34inches long with a 2.5inch Short Collector.
In the Pursuit of making it stick to the competition in the straights we built a new Header. 4-1 Rotational Firing Order 1.88 diameter 21.5 inches long with a 2.5inch Long Collector with a 2.25 inch chocke. The intended powerband was 6-9krpm.
The Result we got was Vast Loss of Power. Power Loss Occured only on High Cam. Low Cam everything was Smooth, AFR's where spot on, Throttle Response was Crisp.
When High Cam Engaged AFR Suddenly drop to 9:1 from 12.5:1 that was tuned with the previous Header and stayed around that value till the revlimiter.
I am trying to find out which aspect of the header could cause such behavior and why only on the High Cam ? Overlap Issue ?
Pics of the Said Headers
Old One
New One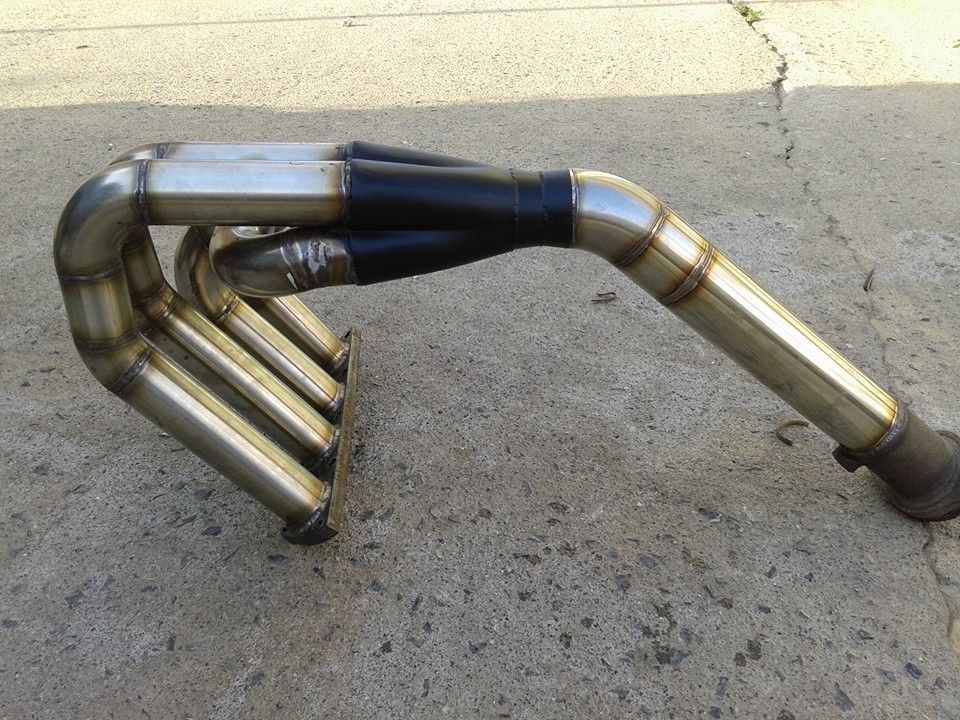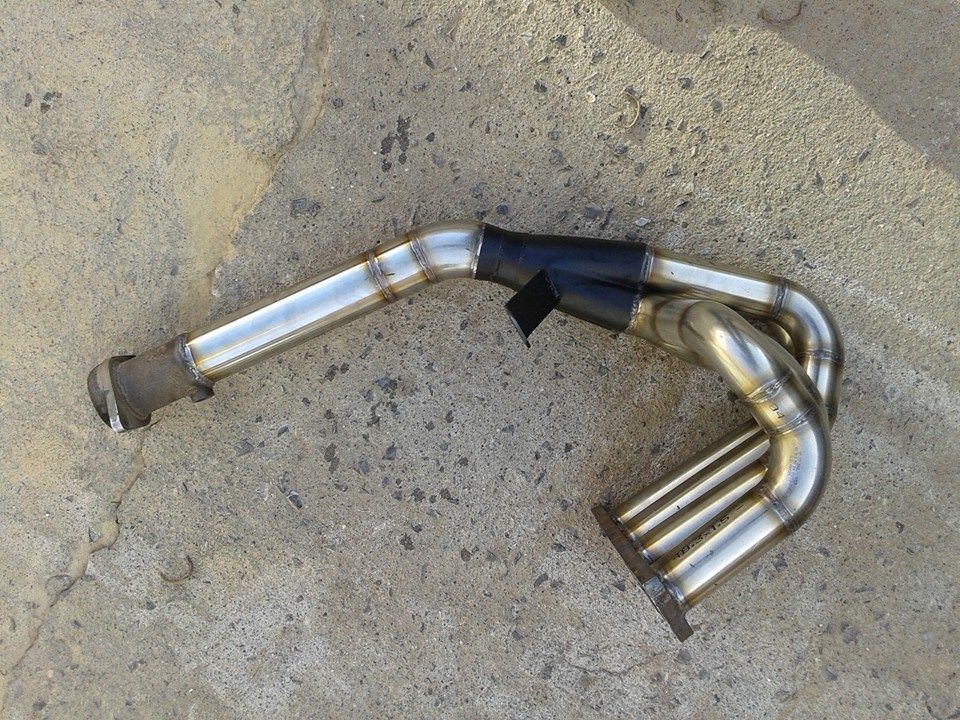 Any Insight on the issue would be Really Helpful! And sorry for my mediocre English usage