While addressing the worn valve guide issue in my stock LS7 I've run across multiple examples of spalling on the valve stem tips. On a stock engine(s). Any ideas why this would be occurring on a production line engine?
One thing of possible concern to me (as an enthusiast, not an expert or professional) is that the stock beehive valve spring seems to be set up within .050 of coil bind @ max spec lift (and by coil bind I mean total stack up of
all
coils... total compression of the spring). Spec install height 1.959", lift .590", coil bind 1.304". After a valve job my install height measures 1.945" (OEM valves) (did not measure prior), which will put me within .051 of coil bind at max lift. I realize that .050 is the oft-touted target but given that coil contact is occurring between at least some coils well before total bind, and given what I see in the photos, may it not be better to adjust the install height (or use a different spring) to stay farther away from coil bind? Like .100? At least?
Following photos from a 50K mile stock LS7 engine:
. . . .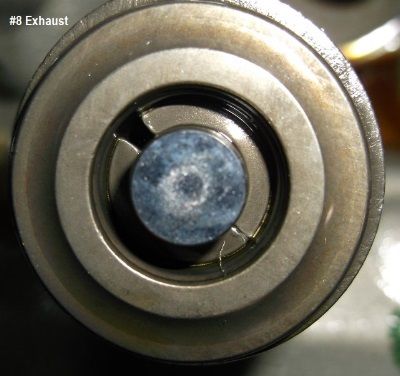 . . . .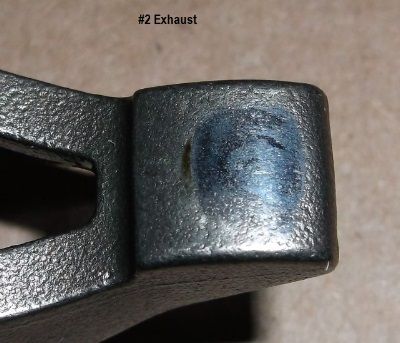 Following photo from a 44K mile stock valve (from a stock LS7 engine):
. . . .